1
« Last post by stormgain on Today at 12:28:23 PM »
Binance loses market share
The SEC filed a lawsuit against Binance. CEO Changpeng Zhao (CZ) has been issued a notice requiring him or his representative to appear in court within 21 days. The SEC has also asked the court to freeze funds (so far without withdrawal restrictions) in the US subsidiary's accounts because of the risk of assets slipping away and investors' risk of losing funds. This news shook the markets, and investors headed for the exits.

According to CoinDesk, yesterday morning, the exchange rate difference for leading instruments on Binance.US was as high as 6%. Bitcoin traded at $28,800 there, while it exchanged hands at just over $27,000 on other platforms.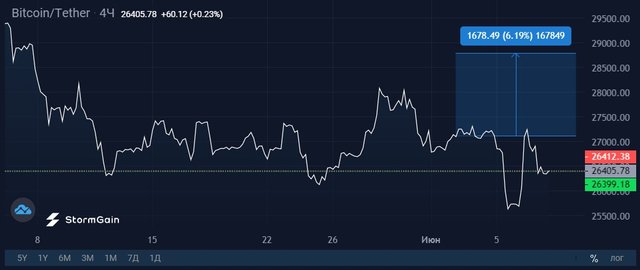 This premium indicates an increased demand for the cryptocurrency for later withdrawal to cold wallets. Demand for Bitcoin, Ethereum and USDT was further fuelled by Binance.US's decision to stop trading for more than 90 trading pairs. Later, this list was shortened to 10 pairs. The crypto exchange also halted off-market trades.





Within a day of the lawsuit's announcement, net outflows from Binance exceeded $1 billion, of which $400 million came from BTC, $200 million were from ETH, and another $440 million were from stablecoins.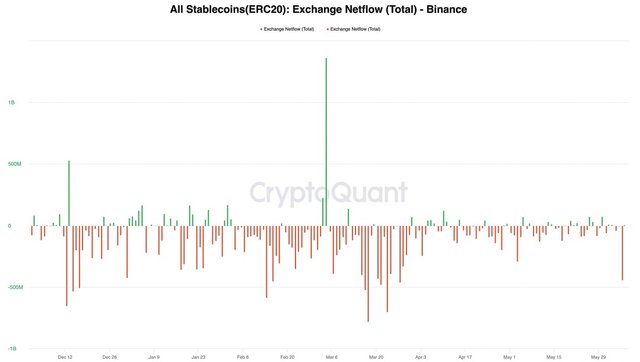 Due to increased regulatory pressure (the CFTC sued Binance in March), the crypto exchange's stock declined in value by 11%, for a total drop of 43% in Q2. The negative trend will likely remain because of the significant client outflow from the US division.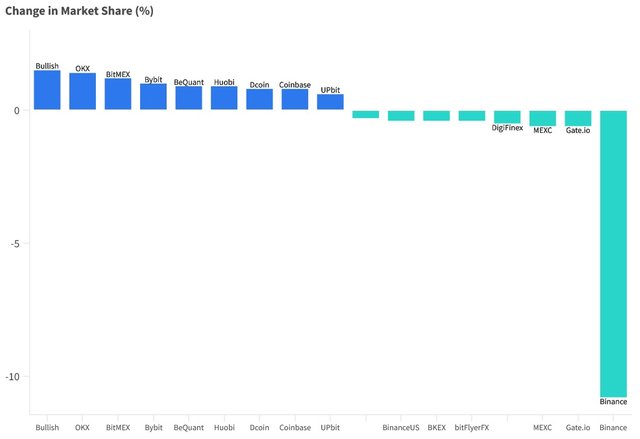 Like Binance.US, Coinbase also received a notice that accused it of illegally dealing in securities. According to SEC Chairman Gary Gensler, all altcoins are securities, which is why crypto exchanges must have a securities market participant licence.

Coinbase and Robinhood have spoken of months of negotiations with the SEC over the past three years to obtain the necessary approval, but they still haven't heard back from the regulator. The criteria for dividing cryptocurrencies into securities and commodities haven't yet been disclosed.

The community thinks that these developments demonstrate an attempt by regulators to push the cryptocurrency industry to the margins of the financial system rather than developing regulations to integrate it fully.


StormGain Analytics Team (https://stormgain.com/easy-start)
(the cryptocurrency trading, exchange and storing platform)